Welcome to our online store! Apex "The Reliable Source" for over thirty years.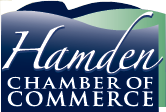 Apex is THE pharmacy recommended by doctors and nutritionists. You can rely on Apex Pharmacy, Homecare and Nutritional Center for the best quality supplements, compounded and regular prescriptions, and professional assistance. Apex is an independent, compounding pharmacy, retail store, and homecare center, located in Hamden, CT.
Our Nutritional Center offers many Professional, Pharmaceutical and Doctor's Office brands of nutritional products. THERE IS A DIFFERENCE between brands of nutritional supplements. The top brands offered by Apex Nutritional Center feature quality and purity assurance, individual batch tested and lot numbered products. You can order any item with 100% confidence.
Personal attention, professional assistance Your order will receive prompt personal attention. Most orders will be on the way to you within 24 hours. We use Federal Express or USPS First Class Mail for all shipments because of their exceptional service. All shipments are insured and trackable.
We have thousands of items and dozens of brands not listed on our site. Chances are we have or can get the product, brand, size and quantity you want. Please call us at 203-281-6571. We will reply promptly. Most special orders take only a day or two to fill.
We always appreciate your support, suggestions and comments.
Thank You.
Apex Pharmacy, Homecare & Nutritional Center
2380 Dixwell Avenue
Hamden, CT. 06514 203-281-6571